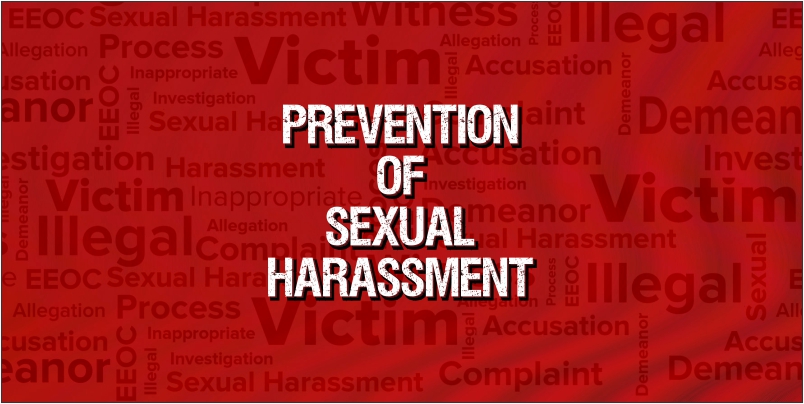 Prevention of Sexual Harassment
Since 2013 when the legislature enacted the special social legislation Sexual Harassment of Women at Workplace Act, 2013 aimed at protection of female employees we, Knowledgentia Consultants have been proactively handling the matters pertaining to awareness, conducting enquiries, advising complainant's and also adjudicating the enquiry processes being an External member of Internal Complaints Committee. We are renowned Sexual Harassment compliance consultants with various organisations, institutions and corporates.
Sexual Harassment Advisory & Handling Complaints
Knowledgentia has been instrumental in not only handling gender sensitization but also conducting inquiries under the said law in various institutes, companies and other organizations. We handle the statutory requirements as sexual harassment compliance consultants. We along with others members of ICC handle the complaints and effectively conclude the entire inquiry process and submit timely recommendation to the employer/Director or Dean as per the policy.
Drafting and Review of HR policy for Sexual Harassment
We, Knowledgentia Consultants are external consultants with various organizations for ensuring transparency in inquiries, committee decisions as well as to enhance awareness of the employees and associates thereof. We handle the policy as well as contract drafting services, review thereof, drafting of public notices in organizations and all supplemental requirements thereof.
Constituting Internal Complaints Committee
We also advise and facilitate the constitution of Internal complaints committee in consonance with the law and ensure that the reporting requirements to the Ministry and local governments is complied with.
Sensitization and Awareness Session
With the prime objective of integrated awareness and development for organizations in this direction, Knowledgentia Consultants has initiated awareness programs about committee formation and compliances for the same. The aim of this is to formulate appropriate strategies and undertake programs aiming at policy/ regulatory issues that affect organizations.