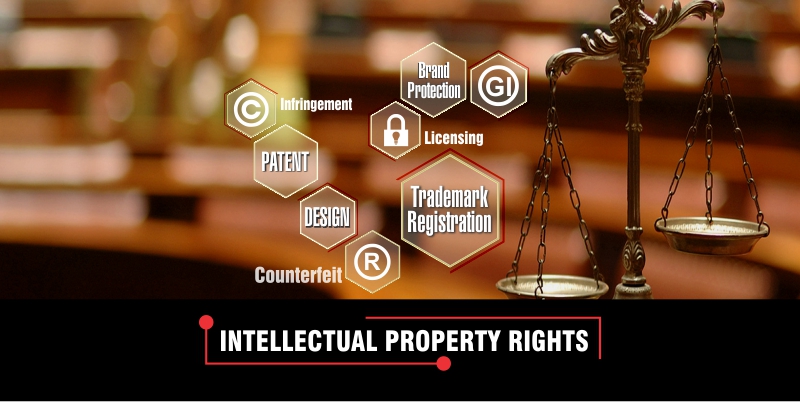 Global IPR protection
Patents
Trademark & Brand Registration
Copyright
Design
Geographical Indications
Trade Secrets
Semi-Conductor Integrated Circuit Layout Design
Plant Variety
Intellectual Property Portfolio Management
Monetising Your IPR's
Anti Counterfeiting
Global IPR protection
Knowledgentia Consultants provides cost effective Global IPR protection services across different countries. Whether you are a multinational company or an individual entrepreneur, our experts present you with a quick and a smooth plan for legally protecting your designs, trademarks, inventions and ideas across nations. Our expert services can enable you in resolving IP conflicts outside the courts in a unique, unbiased forum thereby saving your time and money both.
Patents
Knowledgentia Consultants has the most sought-after patent consultants in India.
Patent Searching:
Our team consists of experts from all technology domains to conduct wide range of specialized patent searches for all business requirements. We undertake all the following:
We not only conduct these searches; we also provide our clients with comprehensive search reports with our opinion so that they can assess the scope of patentability of their inventions which makes us the Best patent consultants in India. This helps the applicants to devise business strategies before launching their products and effectively managing their investments.
We provide all services relating to Global IPR protection, patent consultation, searches and patent registration services for all domains of technology.
Patent Management Services:
We have a dedicated team for providing patent management services to our clients. This includes managing timely publications, filing request for examinations, follow-up for first examination reports, preparing and maintaining portfolio in case of more than one patent by same applicant, managing renewals, deadlines, national and international portfolios maintenance, regular status-check and updating clients, follow ups to avoid procedural delays in application processing, patent watch services for any infringement and counterfeiting etc.
DRAFTING/FILING PATENT APPLICATION:
As one of the Best Patent consultants in India, our team of experts is well qualified and well equipped to handle complete and provisional patent specification drafting for all technology domains. We also handle reviewing and amending already drafted applications to increase the scope of registration.
Our competitive team has enabled us to rank among Best Patent consultants in India with their expertise of analyzing the examination reports issued by the patent office and drafting a suitable response in each case, such that most of the objections are overcome in the first round only without any subsequent examination report or hearing requirements.
International Patent Applications:
We file international PCT applications as well as convention applications. We have a strong network of associates in all the countries to successfully handle and register patents in their country. We are also handling national phase filings in India for our clients.
Patent Prosecution:
Our competitive team has enabled us to rank among Best Patent consultants in India with their expertise of analyzing the examination reports issued by the patent office and draft a suitable response in each case, such that most of the objections are overcome in the first round only without any subsequent examination report or hearing requirements.
We also undertake Patent Litigation in India, in case of any infringement.
Trademark and Brand registration
Protection of Brand - Journey of Trademark TM  to Registration ®
Trademark can be applied by any person or legal entity, claiming to be the proprietor of a trademark used or proposed to be used by him/her/them as per the classification of goods under Nice. The trademark is registered initially for 10 years and can be renewed after every 10 years and thus the rights granted under trademark can be perpetual. The brand name registration could be for Word mark, Service mark, logo, tag line, device mark, shape or 3D or sound mark.
Trademarks are territorial in nature. This means, the applicant has to file and register the brand in each country where they tend enforce their exclusive rights for the specified goods or services. The applicant can opt trademark filings for either Direct route or through Madrid protocol. When the filing is via Direct Route, the mark is prosecuted by the relevant IP office and then proceeds for registration. We are one of the Best IPR law firms in India for trademark filings both within domestic territory and across borders.
We, at Knowledgentia are known as a top trademark and brand registration firm in India offering all the services from registration of Trademark and Brand to handling enforcement. A Trademark is a sign capable of distinguishing goods and services of one person from another. It may include shape of goods, packaging and logos etc. We provide services to register and enforce every type of Trademark such as Word mark, Service mark, Device mark, Series mark, Shape of goods, certification marks, collective marks and Sound mark. For the registration of a Trademark, it is essential that it must be distinctive, must not be deceptive/descriptive and must be in conformity with public policy and morality.
Details required for Registration of a Trademark:
Name and Address of the Applicant; In case of company, name of authorised representative;
Use of the mark since when – Date of first use
Mark/Logo/Tagline – Jpeg image of the mark;
Details of goods/services on which the mark has been used or is proposed to be used;
Power of attorney (TM-48)
Benefits of Trademark registration include exclusivity of ownership, Proof of validity, Infringement action, Border protection and Security/hypothecation.
Along with providing necessary services such as Trademark search, filing of trademark application, clearing of objection, enforcement in courts, we also provide IP watch services.
Our team at Knowledgentia ensures that at the outset the classification is as per the requirements and business scope of the applicant and detailed searches are done so as to minimize objections and oppositions against the brand. We advise our clients to invest and create brand recognition for better Intellectual Property portfolio management with the help of the Best ipr law firms in Delhi.
Copyright©
Copyright ensures certain safeguards of the rights of authors over their creations. The protection that is accorded by copyright to the efforts of writers, artists, designers, dramatists, musicians, architects and producers of sound recordings, cinematograph films and computer software, creates an atmosphere conducive to innovation and creativity. This is usually done by taking the help of the
Copyright registration services in India.
In the majority of countries and according to Berne Convention to which India too is a signatory, copyright protection is obtained automatically without the need for registration or other formalities. Registration however can help in resolving disputes over ownership or creation as well as facilitate sale, assignment or transfer of rights. The benefit of Copyright Registration under the Indian law allows the owner of copyright in any work to take action through legal proceedings in respect of an alleged infringement of copyright. Several remedies such as one can file a suit for an injunction against the wrong doer or even file a suit for recovery of such damages.
At Knowledgentia, we offer copyright registration services in India and handle all aspects right from registration till enforcement.
Design
As per the Indian law, design refers to the aesthetic value of any article. It basically covers the features of shape, configuration, pattern, ornament or composition of lines or colors applied to any article whether in two dimensional or three dimensional or both forms, by any industrial process or means, whether manual, mechanical or chemical, separate or combined, which in the finished article appeal to and are judged solely by the eye, but does not include any mode or principle of construction or anything which is in substance a mere mechanical device, and does not include any trademark or property mark or artistic work.
Design Registration in India is governed by the Designs Act, 2000. A design application can be filed in the form of an ordinary application or a convention application within 6 months of the priority date. A design registration is valid for 10 years and may be renewed for a further period of 5 years. Usually, it takes about 6 – 10 months to obtain a design registration in India. A registered design can also be cancelled in case it has been previously registered in India or published in India or in any other country prior to the date of registration, is not an original design or is not registrable or defined under this Act. Make sure you take help from the Best Law Firm in India for an error free paperwork.
Registration of design allows the owner to prevent third parties from making, selling or importing articles bearing or embodying a design which is a copy of protected design. Owners of registered design can take action for enforcement in a court of law.
Geographical Indications (GI)
Geographical Indication (hereinafter referred to as "GI" for the sake of brevity) refers to a sign that is used on products that have a specific geographical origin and possess qualities that are due to that origin. Basically, the qualities depend on the geographical place of production and there is a clear link between the product and its original place of production. The right of GI is conferred upon a community as a whole which is producing, manufacturing or growing the indigenous products, handicrafts or even food items. A GI right enables the owner to prevent its use by third party whose product does not confirm to the applicable standards. GI is mainly used for agricultural products, foodstuffs, wine and spirit drinks, handicrafts and industrial products.
GI rights can be enforced in a court of law. The most important requirement for registering a GI is that the product needs to have an established link with the geographical origin that maybe determined either by quality, reputation or other characteristics. Protecting GI is essential even from the perspective of preventing its registration as a trademark by a third party and to limit the risk of indication becoming a generic term. GI enables a business to have a competitive advantage, add more value to the product, benefits the community as a whole against fake and counterfeits and increase export opportunities along with strengthening the brand. Contact the Best IPR law firms in India today to book a session with our expert.
Trade Secrets
Trade secret usually refers to a practice, process, design, instrument or compilation of data or any kind of information that provides a business or an enterprise competitive advantage or an edge over its competitors. It is not known to the public at large and essential characteristic of trade secret is that the owner takes reasonable steps to keep the same confidential. In India there is no specific legislation to protect trade secrets but there are certain principles based on equity that have been devised by Indian courts over a period of time that revolve around breach and infringement of contractual obligations by which the parties may be mutually bound. For instance, the Indian Courts have upheld a restrictive clause in a technology transfer agreement, which imposes negative covenants on licensee not to disclose any information received under the agreement for any purpose other than that agreed in the said agreement. Apart from contracts, parties even resort to legal documents such as Non-Disclosure and Confidentiality agreements that can be invoked in a court of law in case of breach. We at Knowledgentia one of the Best ipr law firms in Delhi provide expert services with respect to safeguarding trade secrets through drafting appropriate legal instruments customized to the unique and specific needs of our clients.
Semi-Conductor Integrated Circuit Layout Design
Under IPR law exclusive right to the topography is granted to encourage creativity.
A layout-design which is not original or which has been commercially exploited anywhere in India or in a convention country; or which is not inherently distinctive; or which is not inherently capable of being distinguishable from any other registered layout design such layout-designs are prohibited from registration under IPR laws. The registration of a layout-design is only for a period of ten years which is counted from the date of filing an application for registration.
The owner of registered layout-designs has the exclusive right to use the layout-design and get relief from the court against any infringement in this respect. The right is available irrespective of the actual use of the layout-design in any article/good/product/device. Best corporate law firms in India like Knowledgentia provides comprehensive solutions for all IPR matters relating to semi conductor integrated circuit layout design.
Plant Variety
Indian legal system provides specific laws for protection of plant variety and Farmer's Rights. A "variety" under this law means grouping of plants within a single botanical taxon of the lowest known rank which can be defined by the expression of the characteristics resulting from a given genotype of that plant grouping or distinguished from any other plant grouping by expression of at least one of the said characteristics; and Considered as a unit with regard to its suitability for being propagated which remains unchanged after such propagation, and includes propagating material of such variety, extant variety, transgenic variety, farmers' variety and essentially derived variety. A variety is considered to be novel if it is distinctive, characterized by uniformity and stability i.e., its essential characteristics remain unchanged after repeated propagation. Best Law Firm in India like Knowledgentia, can assist in registering as well as handling your concerns and queries regarding registration of plant varieties as well as safeguarding farmer's rights.
Intellectual Property Portfolio Management
We are one of the best Intellectual Property Rights Law firms in India.
We undertake following in addition to intellectual property registration in India:
Monetising Your IPR's
Technology Transfer and Licensing
As one of the best corporate international law firms in India, we provide a common platform to bridge the gap between technology owners and possible investors, business partners or entrepreneurs or start-ups for both domestic clients as well as foreign clientele.
Anti Counterfeiting
Only Registration of intellectual property is not enough, its enforcement and implementation are equivalently critical. Innovators or owners shall benefit only if the counterfeiting is controlled efficaciously without delay.
Best IPR law firms in India
take care of the all sorts of paper work and legal aspects for a hustle free registration process.