Posted On: October 3, 2023
NRI LEGAL FIRM IN DELHI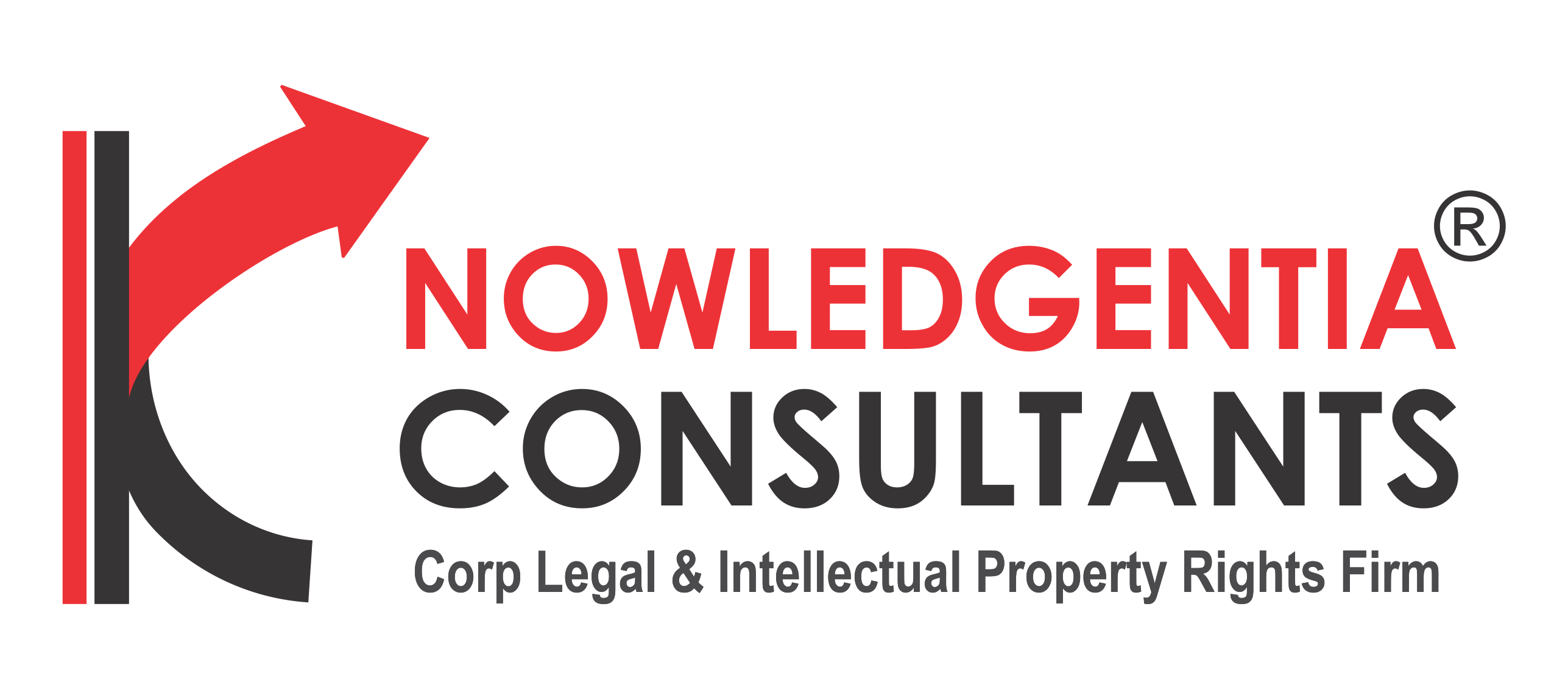 INTRODUCTION
KnowledgentiaConsultants ,NRI legal firm based in Delhi, is committed to making Indian law easily accessible for NRI's thereby ensuring that the legal rights and interests of NRIs are expertly safeguarded. In this blog post, we will explore the vital role NRI legal firms in Delhi play in providing crucial support and guidance to NRIs dealing with legal matters in India.
WHO IS AN NRI
NRI is an acronym for Non-Resident Indian. NRI is an Indian citizen who resides outside India 182 days in a financial year, but still maintains strong ties to their homeland. The causes of them residing outside their own country could be work, education, residence etc. In brief, they are people of Indian origin who live in other countries. There are distinct laws relating to payment of Income tax for NRIs. The two basic requirements of an NRI is that they must have an Indian nationality and an Indian passport.
WHAT DOES NRI LEAGAL FIRM MEAN
NRI legal firms, also known as NRI law firms or NRI legal services providers, specialize in offering a variety of legal services tailored to the specific needs of NRIs. These firms assist Non-Resident Indians who live outside of India but have legal matters or interests in the country. Their main focus is to provide expert legal guidance, representation, and support to NRIs in navigating the complex Indian legal system. They handle a wide range of legal issues that NRIs commonly face, including property disputes, inheritance matters, family law disputes, taxation concerns, and estate planning.
ROLE OF NRI LEGAL FIRMS
INHERITANCE AND SUCCESSION: NRIs often worry about how their property and assets will be inherited and passed down in India. NRI legal firms support them in navigating the legal procedures related with wills, and the fair distribution of assets. They provide important advice and guidance to guarantee that NRIs' wishes are fulfilled and their assets are managed appropriately.
FAMILY LAW: Every family has disputes but as NRIs live outside their native place, their family disputes could be more complex and challenging. These disputes include divorce, child custody, alimony, property division, and inheritance. NRI legal firms offer them the essential legal assistance required and become their local representatives.
REPRESENTATIONS IN LEGAL PROCEEDINGS– NRI legal firms step in as advocates during court proceedings, ensuring their clients' interests are protected in Indian courts.
TAXATION: Tax laws can be complex especially for NRIs. They often face heavy tax burdens as most of the time they have to pay double taxes with the same income. In these situations NRI legal firms assist them and become their advocates and help them to optimise their incomes. Not only this, NRI legal firms help NRIs in tax planning and filing income tax returns.
POWER OF ATTORNEY: NRIs often grant power of attorney to trusted individuals. NRI legal firms facilitate the creation and execution of power of attorney documents in various situations for their NRI clients.
LEGAL DOCUMENTATION: Legal documentation plays a vital role in handling different legal matters effectively and efficiently. NRI legal firms help in proper drafting and preparation of these legal documents and hence safeguard the interest of NRIs.
BENIFITS OF HIRING KNOWLEDGENTIA CONSULTANTS
LOCAL KNOWLEDGE: Knowledgentia consultants have indepthunderstanding of Indian laws, regional regulations, and the intricacies of the legal system. This expertise is exceptionally valuable for NRIs, as this ensures that NRIs' legal requirements are efficiently taken care of.
PEACE OF MIND: NRIs staying out of their homeland find it difficult to handle their legal issues when they are miles away. In these situations they stay at peace as their issues are handled properly by Knowledgentia consultants in India.
CONVENIENCE: Travelling from one country to another is a lot of hassle. Knowledgentia consultants act as local representatives for NRIs, enabling them to efficiently handle their legal matters in India without travelling constantly. This ensures that NRIs have dependable and trustworthy professionals who can protect their interests back in their homeland.
COST- EFFICIENCY: NRI legal firms like Knowledgentia consultants have a significant impact. They play an important role in effectively handling legal matters. By doing so, they help NRIs avoid expensive legal complications and provide them with peace of mind.
SPECIALISED EXPERTISE: Knowledgentia consultants have specialized knowledge in handling the unique legal needs of NRIs. They provide tailored legal solutions to ensure that clients receive the assistance they need.
CONCLUSION
Dealing with legal matters in India from abroad can be overwhelming due to the intricacies of the legal system. NRIs staying outside India need expert guidance and representation while facing legal issues in India. In these situations Knowledgentia Consultants come into action.Knowledgentia consultants, armed with their specialized knowledge and local expertise, offer NRIs the peace of mind required to navigate India's legal landscape successfully. So visit Knowledgentia.com today and book your services.